Jun 05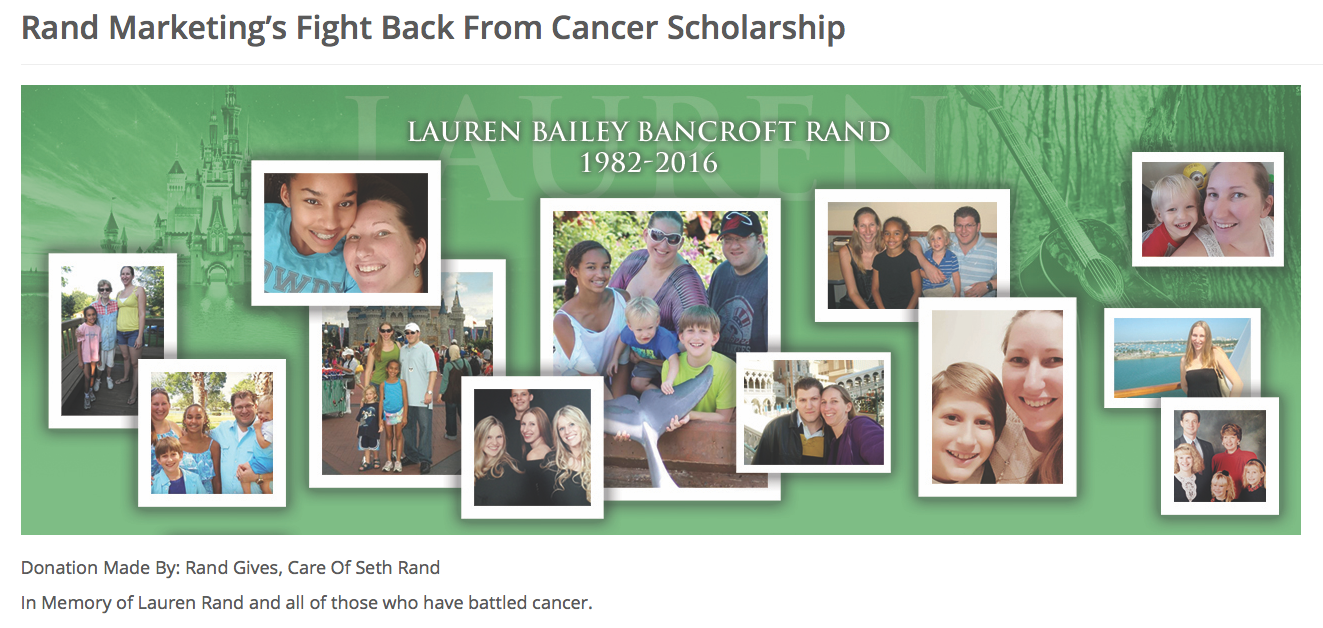 ELIGIBILITY REQUIREMENTS
ENROLLMENT: Rand Marketing's Fight Back From Cancer Scholarship is open to any student enrolled in an undergraduate or graduate degree program by June 5, 2017 at any accredited U.S. college, university or institute that fits one of the two following criteria:
1) You are a cancer survivor or currently in remission.
2) You are a surviving immediate family member of someone who has passed away with cancer.
APPLICATION : Each applicant must submit an essay of 500 words or less that includes the following:
1) Applicant's name, address, phone number, and the university or institute of attendance as of June 5, 2017.
2) ESSAY QUESTION:
For those applying under Criteria #1: How has cancer affected your life? What was your first reaction when you were told that you had cancer? How did you find the strength to go through your treatments? What did friends or family do or say that meant the most to you? How are you moving forward? What are your future plans?
For those applying under Criteria #2: What is involved with having to care for someone with cancer? What are some things you would do or say to keep his or her spirits up? What is the grieving process if you have lost someone to cancer? How are you moving forward? What are your future plans?
WHERE TO APPLY: Each applicant must submit his/her application by using this online form following the above instructions to complete the scholarship application.
APPLICATION SUBMISSION DEADLINE: December 10, 2017
AWARD: One student will be awarded a $1,000 scholarship.
AWARD DATE: December 30th, 2017
ALL APPLICANT SUBMISSIONS ARE SUBJECT TO THE "GUIDELINES FOR RAND MARKETING WEB DESIGN SCHOLARSHIP SUBMISSIONS"
Please email us at scholarship@randmarketing.com with your submissions.
If you have any questions, please email Rand Marketing at scholarship@randmarketing.com.